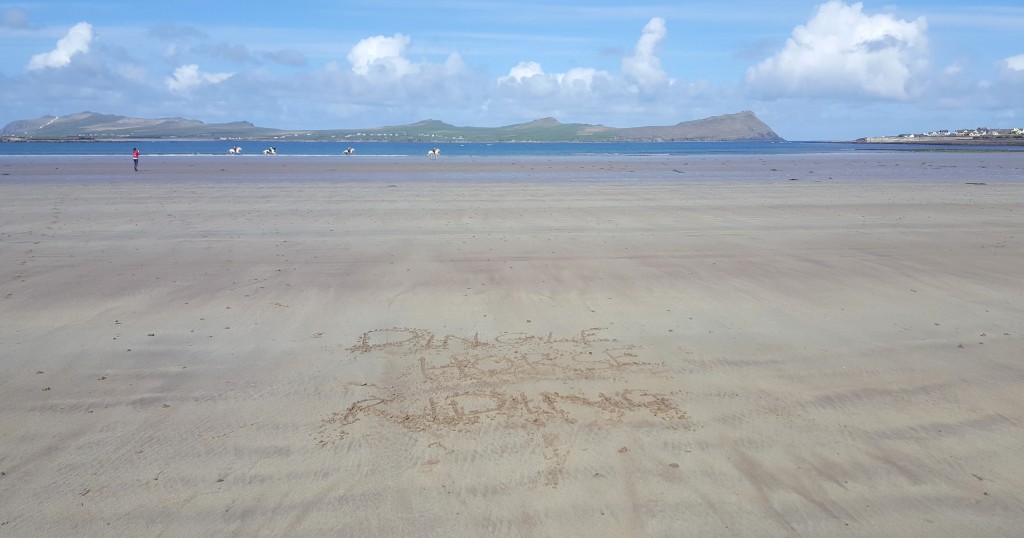 Dingle Horse Riding was founded in 1989 as a small, family-run business based in Dunquin on the Dingle Peninsula. The idea was to cater to those people who wanted to see the area on horseback rather than by car, bus, bicycle, or on foot.
By 1998, the operation had outgrown its base in Dunquin, and purpose-designed stables were built in Ballinaboula, just a mile outside of Dingle town.  The move enabled the further expansion of the business, and once settled into its new base of operations, it grew from strength to strength, building on its good reputation.  Now, 25 years later, Dingle Horse Riding is one of the most popular destinations for horse riding holidays in Ireland, offering inclusive, residential, and post-to-post equestrian adventures.
We invite you to visit and let us introduce you to riding on the magnificent Dingle Peninsula, a haven for beach riding and mountain trekking.