The Dingle Peninsula with Dingle Horseriding
Dining out in Dingle
Horse Riding Treks & Trail Riding Holidays

Out Of The Blue | Waterside | +353 (0)66 915 0811
Red meat eaters need not apply: Out Of The Blue is strictly for seafood lovers! Everything depends upon the catch of the day, and nothing but the best will do. If there is no fish, the restaurant doesn't open. The menu, given on blackboards, changes every day offering a huge variety of whatever is available from the boats that morning. Anyone who is lucky enough to get a table in this small casual restaurant can expect seriously delicious seafood cookery.

Ashe's Bar | Main Street | +353 (0)66 915 0989
If you're expecting "pub grub" with your pint you won't find it here. The food in Ashe's is simply the best pub food anywhere around (if you can even begin to call it that). This quaint public house has made a name for itself amongst locals and visitors alike for serving superior food at reasonable prices. The menu is unique, offering traditional Irish dishes side by side with contemporary offerings and constantly changing specials that take advantage of the freshest and finest ingredients. Ashe's is an unexpected surprise that never disappoints.

The Chart House | Mail Road | +353 (0)66 915 2255
The Chart House is an informal gathering place which matches the proportions of the town -- a restaurant where guests feel instantly at home. The menu is largely based on local ingredients, but creative and confident cooking gives traditional dishes a new character and an international flare. Changing with the seasons, there is always something new on offer made from the season's freshest and choicest produce.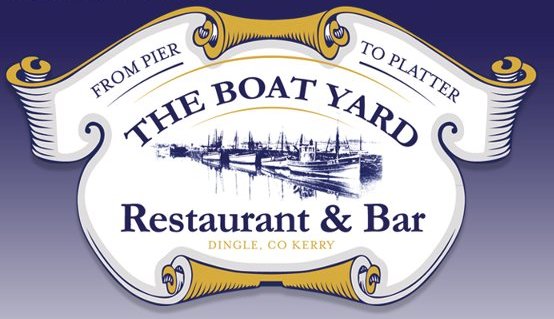 The Boatyard | Strand Street | +353 (0)66 915 0920
Located just across the road from Dingle Pier and Marina, the Boatyard Restaurant is a relaxed, cosy and family friendly restaurant with stunning views of the Harbour. The restaurant and bar, together with fabulous decking, allows you to soak up the unique character and atmosphere of Dingle town and experience the sunset cast over the harbour at evening. The Boatyard restaurant serves the very best of fresh Dingle produce and fish that comes straight off the local fishing boats.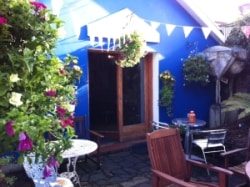 Fenton's Restaurant | Green Street | +353 (0)66 915 2487
A family-run Dingle restaurant with a background in farming and all ingredients are sourced locally. Located on Green Street in the heart of the Dingle peninsula.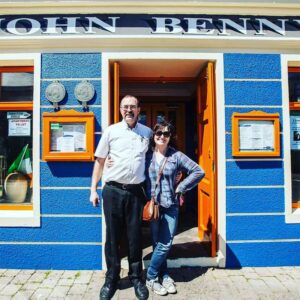 John Benny's Pub | Strand St | +353 (0)66 9151215
Amazing food and service from John Benny and Eilish Kennedy. Located on Strand Street near the Dingle Marina.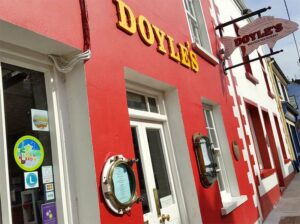 Doyles | John St | +353 66 915 2674
This multi award-winning restaurant is located on John Street in Dingle town, a small picturesque fishing town on the west coast of Ireland. This elegant restaurant is now being run by chef and proprietor Sean Roche.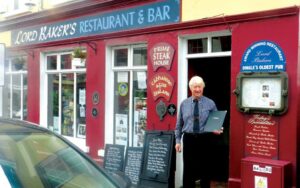 Lord Bakers | Main St | +353 (0)66 9151277
A Unique Dining Experience awaits you in Dingles oldest licensed premises