Dingle Town with Dingle Horseriding
Going out in Dingle
with Dingle Horseriding
Horse Riding Treks & Trail Riding Holidays
Dingle is famous for its many pubs. Many a rider has rested a weary bottom on the benches of at least one of these establishments. Here is a list of some of the pubs that our riders have enjoyed:
Dick Mack's Pub | Green Street
Where's Dick Mack's? Across from the church. Where is the church? Across from Dick Mack's! The story goes that mass on Sunday was once broadcast over loudspeakers to men drinking inside the doorway of this pub, making it the "the last pew." There are dozens of stories about this pub — ask anyone of the eclectic crowd drinking at the bar and they'll obligingly tell you another. The inside of Dick Mack's is cozy, and it maintains the look it had when it was still a leather shop. Indeed, the shelves are still filled with dusty leather goods of all shapes and sizes. Anyone who finds himself here for a session can expect the Guinness to be flowing freely from the pub's unique brass taps, and the stories and songs to abound.
Foxy John's | Main Street
Don't be surprised if you have to wait for your pint because the publican is across the room behind a second counter searching through boxes of nuts and bolts, looking for an item requested by another customer. Foxy John's is one of the few pubs that still maintains an operating trade. The hardware store that takes up half of this pub is open 10:00-6:00 Monday-Saturday (or any time that the pub is open if you're in a pinch). Stop in for a pint, you never know, you might end up leaving with a shovel you never knew you needed!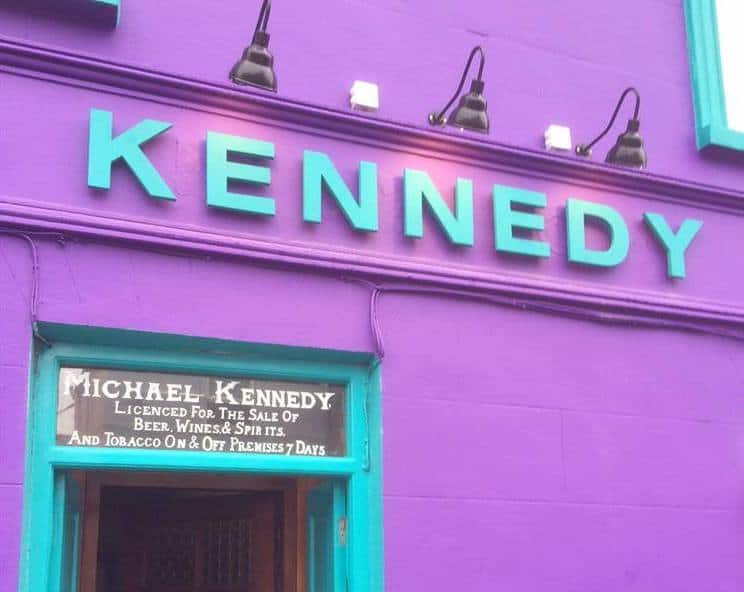 Kennedy's Bar | Upper Main Street |
Kennedy's is a traditional Irish pub, with a snug and courtyard to the rear. Closed for nearly three decades Kennedy's bar was opened last May. Locals say it looks the same as it ever did. There are candles everywhere and in one room an Aga burning, but the best room in the house is the snug under the stairs. It has a small hatch through which women would order their wine out of sight from the men. "Ni olánn na mná fion, ach imionn sé lena linn" apparently."

Adam's | Main Street
Adam's has one of the nicest shop fronts in town, and it makes sense that the pub behind it is one of the loveliest and most comfortable in Dingle. While it does not have a long tradition as a public house, the premises, which was previously a curtain shop, has as much charm and character as any in town, and the sense of history is unmistakable. In the evening, the last of the day's sun shines through the big windows of Adam's, giving the entire pub a warm atmosphere where anyone would be instantly at ease.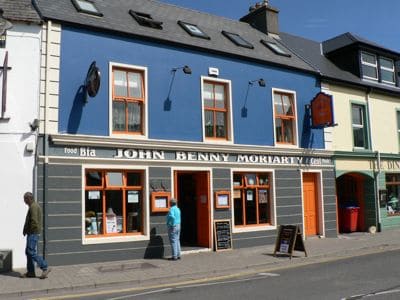 John Benny Moriarty's | Sriad Na Tra
Located opposite the pier in Dingle Town, John Benny Moriarty's is a superb place to eat and be entertained. Your hosts, John & Éilís, are well known traditional Irish musicians, and their pub is one of the Peninsula's finest venues for music, song, and dance. John Benny's serves food all day with a great selection of seafood and other dishes.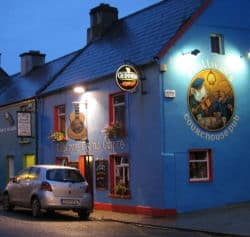 O'Sullivan's Courthouse Pub | The Mall
A Traditional Pub with Traditional Irish Music on The Mall, in Dingle, Co. Kerry, Ireland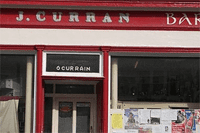 J. Curran's Bar | Main Street
Here's a pub that has barely changed in 150 years! Very charming with a somewhat classic feel. Right on Main Street!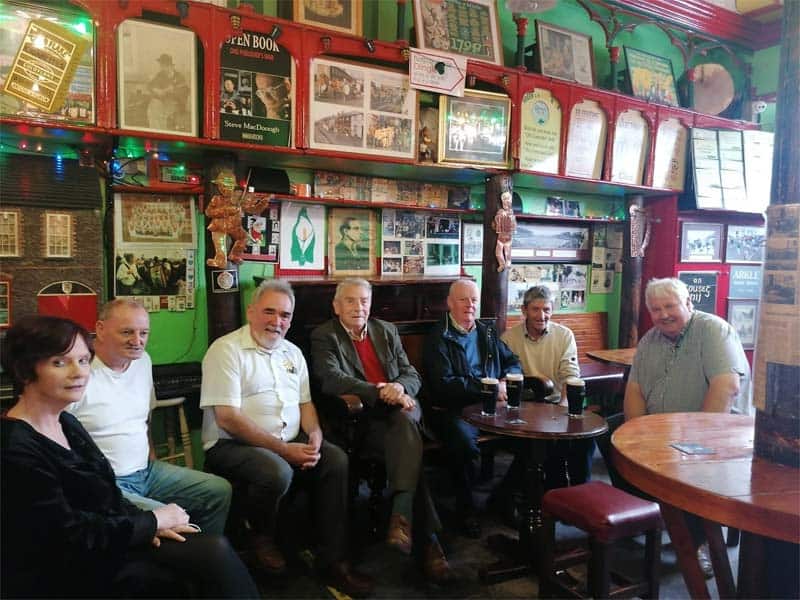 O'Flaherty's Bar | Bridge St
When it comes to traditional Irish music, language and culture, there are few pubs that compare with Tigh Tábhairne Ui Fhlaithbheartaigh, O'Flaherty's Pub, on Bridge Street, Dingle. Under the stewardship of publican Fergus Ó Flaithbheartaigh, O'Flaherty's is a trad mecca where the strains of the session continuously colour the night air