Hello Dingle Horse Riding Team,
I visited Dingle and had the pleasure of taking the Shamrock Trail with Rosie. I had such an amazing time enjoying the scenery, the company, and the fullness that I have found comes in abundance between Ireland's wild shores. We had such a sunny day to enjoy! I had a blast seeing All the animals and Being in the environment that you have created. What a beautiful place to call Home!
Our Guides Sophie and Patrick were marvelous in sharing their Ireland with us—the stories, the facts, the advice—while maintaining the five horses on our ride. Please share my highest accolades for these two riders whom as I'm sure you know are a credit to the Dingle Horse Riding name.
If there are any platforms on which I could leave a review, please let me know which ones. I have included some photos from our ride that I found magical. Thank you so much for a fabulous time.
Blessings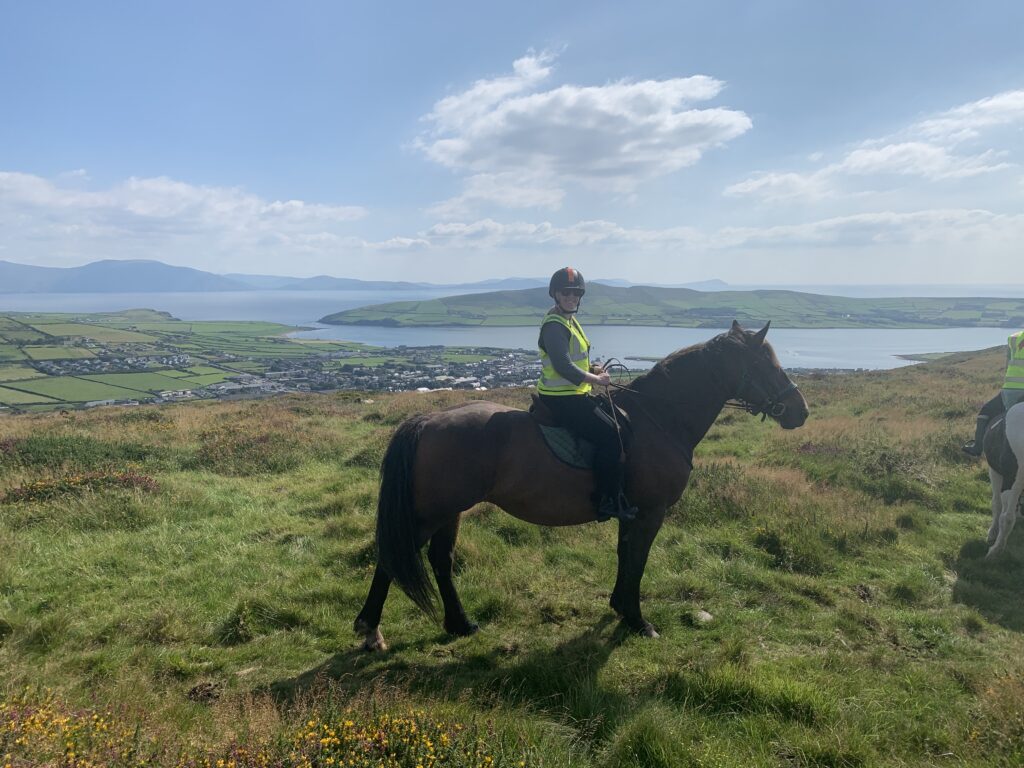 Anna Sears