WINTER TREKS: MID October to January Inclusive

We are now open all year round! 
Winter is a great time to come riding in Dingle. It's quiet, peaceful, and stunningly beautiful. Right through the Winter w

e continue to offer our shorter mountain trek –  The 

Shamrock Trail

,

and also provide our 

Gaeltacht River and Beach Trail.

See below for full trek details.
---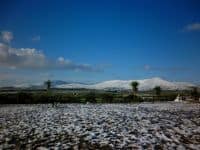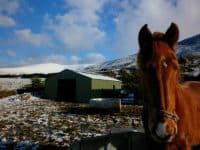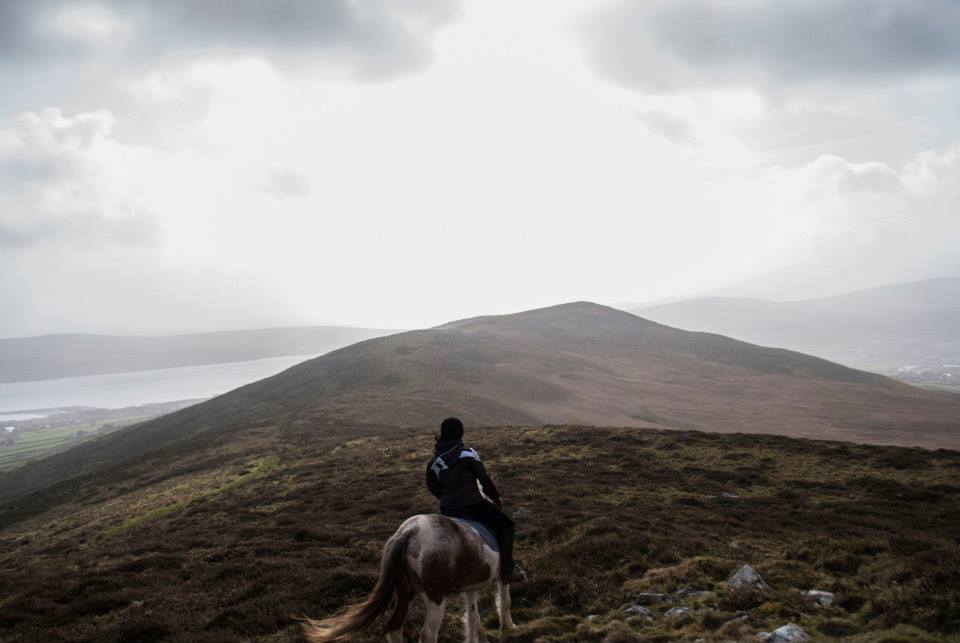 ---
SHAMROCK TRAIL – This trek is suitable for Novice, Beginner, Intermediate and Advanced riders.
The Shamrock trail takes us up into the mountain behind Dingle that overlooks the Atlantic Ocean with its rugged off-shore Islands. Climbing up to the highest peaks we cover all three ridges of the mountain allowing for even more spectacular views as we walk, trot, and canter along the paths. From up in the Mountain we overlook the battle ground and burial site of Irish mythological hero Cú Chulainn, and are surrounded by the magnificent valleys of Lake Annascaul that were carved out be glaciers over millions of years. To the West we look over Mount Eagle, Ceann Sibeal, the Wild Atlantic Ocean and The Blasket Islands. To the South we look down on Dingle Harbour and the Iveragh Peninsula, and to The North we ride up towards Mount Brandon and the Conor Pass.
The Shamrock Trail is easily adapted to suit a range of riding experience and is a good option for riders who don't have time for a long ride. Experienced riders will be taken on the canter tracks while beginners take the more scenic route at a leisurely pace. The Shamrock Trail is very beautiful and easygoing, and allows for a relaxed rather than challenging trail.
Cost: €75 per person, approx. 2 hours depending on pace.
Times: 12.15 pm daily by appointment. Booking is essential.
Please Note: We are open 7 days a week. Treks leave the yard at 12.00 pm through mid Oct – March. Please be at the stables 15 mins in advance. For alternative riding out times please contact us to schedule preferred time. * This is NOT a Beach Ride.
---
THE GAELTACHT RIVER AND BEACH TRAIL, HALF DAY – This trek is suitable for Intermediate and Advanced riders, English style.
From our stables at Dingle Horse Riding we cross Kilfountain River and Cnoc an Ghóigin Mountain. We take in breathtaking views of the Atlantic coastline, Mount Brandon and Cruach Mharhain, with Mount Eagle in the distance. We continue down towards the ancient Gallarus Oratory, Ireland's best persevered and most iconic 12th Century church. From here we have magnificent views of the The Three Sisters and Ceann Sibeal. We proceed by forging ahead to enjoy an exhilarating gallop on Muiríoch Beach. Please be aware that you will be splashed and possibly end up very wet by the end of this trail – we have had no complaints as it's so invigorating and exciting but do wear easy-dry breeches, rather than cotton or denim, to ensure your comfort and warmth.
This ride is a great option for experienced riders who don't have time for a long ride.  If you would like to book more than one ride different routes will also be taken. Rides that include the beach are tide-dependent, so the departure times change regularly. We require a minimum number for these treks so please contact us regarding availability and we will advise you at the time of booking. Please note that lunch is not included. 
Cost: €195 per person, approx. 3.5 – 4 hours depending on pace.
Times: Weather and tide dependent thus times change daily. Please Contact Us to Book these trails.
Please Note: We are open 7 days a week. Please be at the stables 15 mins in advance.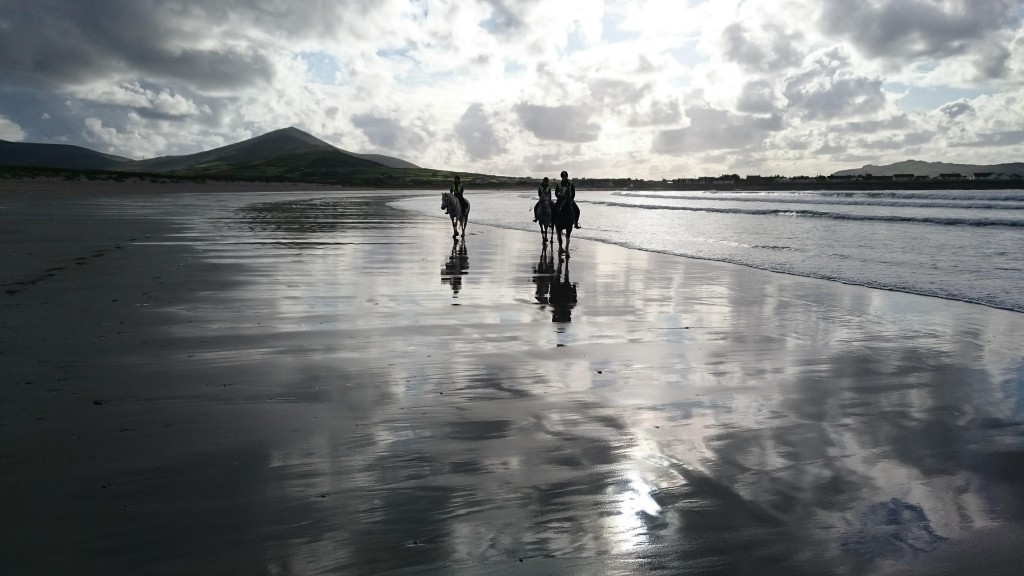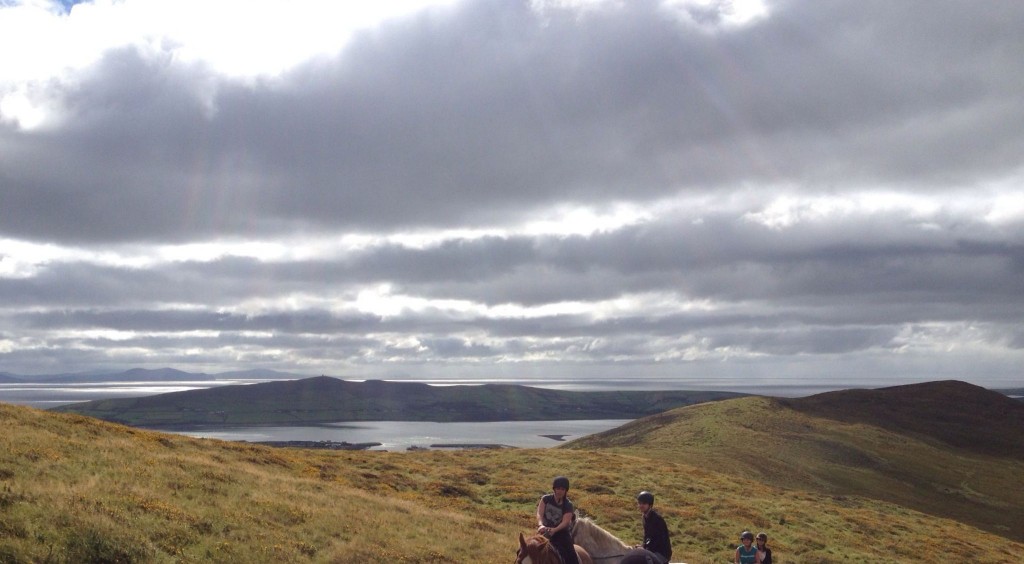 ---

All our horses take a very well deserved break in winter time, each having a minimum of four and a half  months out to grass, so we keep a smaller selection of horses in work for winter.