An Introduction to our Dingle Horseriding Team
---

---
Susan Callery – Owner/Operator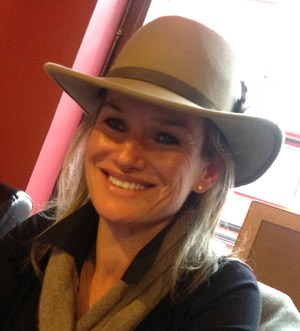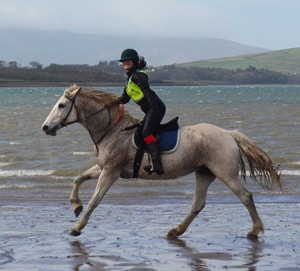 ---
Rebecca Idee
Rebecca grew up with horses in Germany, she has completed various German equestrian federation exams in trail riding, dressage and jumping.
Rebecca arrived at Dingle horse Riding in the summer of 2014 and enjoys trailing and riding on the Peninsula with our visitors and looking after our horses.
---
Louise Manning
Louise started riding at the age of 7 and competed at  a young age with her pony. She started at Dingle Horse Riding when she was 12 years of age looking after the horses,  learning stable maintenance and riding.  She attended Equine College for 2 years and qualified with a level 5 Fetac Horsemanship, and a Certificate in Riding and Road Safety and also obtained her BHS Level 1, 2 in Riding and Care and stage 3 in Care. Louise took time away from the stables and travelled to Australia and America for 3 years and while in Australia she spent some time on a trail riding farm.  Louise is now back at Dingle Horse Riding as a Senior Riding Guide and has now been with the stables for over 16 years.
---
Patrick Ferriter 
Patrick has been riding for the past 9 years.  He was born and raised in Dingle and has a great love for the local history of the area which he is delighted to share with our riders.  Patrick is very skilled at helping our nervous beginner riders and he takes care to ensure they are confident and comfortable before heading out on the ride. Customer safety and security are his key areas of expertise .
---